Ride in Luxury with Sonoma Limousine Service

Sonoma Limo has the the best limousine service in Sonoma County, Napa, Healdsburg, Alexander Valley, and the entire Bay Area. Our Limo company offers Sprinter Vans for rent, Escalade rentals, Chauffeured SUV's, and the best Black Car Service for Town Cars and luxury Sedan transports. Sonoma Limousine has competitively priced luxury transportation vehicles and exotic car rentals for a great time. Our vehicles are well maintained and the drivers are mannered, polite, and knowedgeable of all the best Sonoma, Napa, and Bay area hot spots, knowing all the best locations, and gratuity isn't required. We provide the best flat rate quotes for all luxury vehicle services with no hidden fees and we have the most competitive pricing options and tour packages so you can be sure any quote from Sonoma Limo is the always the best. Our limos are fitted with pop out side windows for safety, and we have Party Buses with all the features, controlled lighting, surround sound, tv's, bluetooth, all the amenities, extras, and more, because we don't cut corners when it comes to your safety or satisfaction.

Whether you're visiting Santa Rosa for a Sonoma Limo Wine Tour or just want to relax on a luxurious ride back home to Napa after a day of air travel, we'll pick you up from the airport terminal in SFO, STS, SMF, or OAK, and all private airports, with the best ground transportation service that the Bay Area has to offer. Prom Party Buses, Quinceanera Limousine rentals, Escalades, and Black Cars, our Santa Rosa Sonoma Limo service does it all. Fill out the instant quote form with just a few clicks and we'll get back to you with an unbeatable quote for a flawless luxury vehicle. Sonoma Limo will always beat any competitors pricing from nearby limo companies in Napa, Sonoma, Alexander Valley, St Helena, Windsor, Santa Rosa, Bodega Bay, San Francisco, Oakland, Sacramento, and adjacent counties.
Instant Quote Form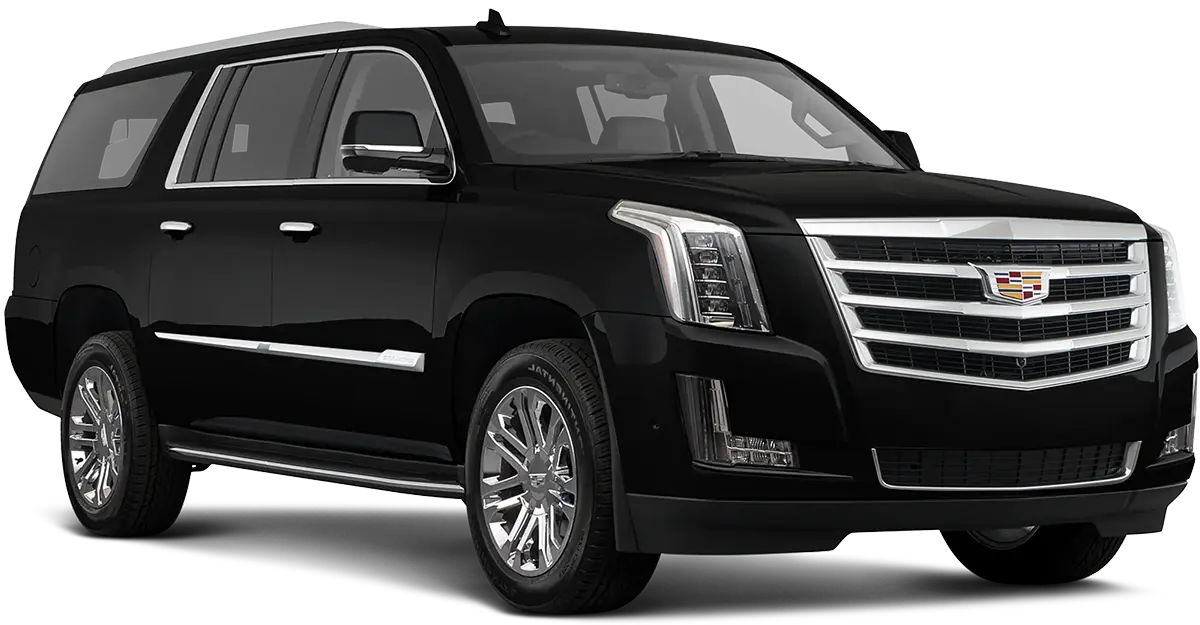 Luxury Vehicle Service In the Bay Area - Sonoma Limo
Sonoma limo provides the best limousine service and party bus rentals in Sonoma County, Santa Rosa, and surrounding counties. We provide Limousine Transportation for all types of events, Party Bus Transportation and Sedan Shuttling that include Wedding, Prom Limos, Anniversary Celebrations, Birthday Events, Bachelor/ette parties, and more. We also offer a top rated Executive Corporate Limo Service for business clients as up north as Ukiah, to ST Helelena, Alexander Valley, all the way down to the city of San Francisco, Oakland, and as far east as Sacramento.

Our fleet of vehicles include Sedans, SUV's, Stretch Limousines, and Charter Buses that can seat up to 32 passengers in affordable luxury. All of our vehicles are clean, well maintained, and fully stocked with refreshments and beverages we have the best luxury vehicle quotes in town. Our professional and courteous drivers will ensure that you arrive at your Bay Area destination safely, on time, and in style!

For those looking to explore the beautiful Wine Country area in luxury, Sonoma limousine rental services is readily available and happy to serve. A limousine is the greatest way to add a touch of luxury to a wine tour, beer tour, or to make sure of an unforgettable night with friends, Celebratation Sprinter Vans, Wedding limos, Church Transportation, or when you need to make an impression. Be sure of a good time with a Sprinter Van, Party Bus, Stretch Limo, SUV Escalade, Sedan, Large Bus or other luxury vehicle in our Sonoma Limo fleet. We provide Prom Limo service, Quinceanera Luxury Transports and have the best quotes for school events with involving minors.


Book Now

Experienced Drivers

Experienced drivers for a safe and comfortable ride

If you're looking for a luxurious limo trip in Sonoma County, Santa Rosa, or Napa Valley look no further than Sonoma Limo. Our experienced and professional drivers will make sure you arrive at your destination in style and safety, hopefully the vehicle intact, depending on how good a time you had back there! All of our limousines are equipped with the special safety precaution of pop out side windows and our drivers are more than experienced, are fully permitted with the PUC, and are regularly drug tested. We offer a variety of Limousines, Party Buses, and more luxury vehicles to choose from so you can find the perfect one that suits your trips needs. Whether you're celebrating a special occasion or think it's time to treat yourself, we agree, Sonoma Limo is the perfect way to travel in affordable luxury.

Our drivers are subject to background checks, driving tests, and regular training procedures and are kind respectful professionals. Your Sonoma Limo Chauffeur will dress professionally, be there on time, keep eyes on the road and ensure the highest level of safety in transit from pickup to drop off, whether at the airport, hotel, winery, party, school event, or occasion of any kind. You won't find a better service for Sprinter Party Bus Van Rentals, Limousines for rent, or luxury travel Sedans in the Bay Area. Sonoma Limo provides affordable limousine transportation services so you are not breaking budget when luxury is needed. Whether you're hosting a dinner party for friends, business associates, or just need some luxury transportation to work or back from SFO airport, Sonoma Limo has the Best Party Bus rental, Limo Service, Black Car service, and Exotic Vehicle Rentals at the most competitive rates. We provide high quality vehicles and affordable luxury travel services with the best deals for Wine Tour Packages, Beer Tours, Corporate Transport, Limo for Prom, and more. Sonoma Limo is ready to make your trip the perfect night or Day Trip, satisfaction is sure with our Sonoma County Limousine service. Whether it be an intimate dinner for a party of two or a large group of many, we have the perfect luxury transportation vehicle for you.

Whether you're looking for a Wine Tour, Beer Tour, Corporate, Airport pickup (STS, SFO), birthdays, group events, we have the best quotes and vehicles.

Contact Now
Why choose Sonoma Limo Services?

Low price

Unbeatable rates that include flat-rate gas, taxes, and tips. No hidden fees and guaranteed best quote always.

Experienced Drivers

A experienced driver will take you to the best Wineries or Breweries, and they know all the best spots.

Best Services

A wide variety of services to choose from, including luxurious limousine experiences, Party buss rentals, Wine tours and more.

Full Refund

Deposit required for reservation is refundable in case of cancellation 1 week prior to pickup.
Affordable
Most affordable Limousine, Party Buss, SUV, Sedan, and Charter Shuttle quotes in Sonoma County and Napa.
Find the
best rates

on luxury vehicle services in Sonoma County.


Our quick booking instant quote form will get you in a limo for exclusive wine country tours. Our Black Car service includes SUV Sedans, Escalades, Stretch Limousines, Sprinter Party Buses, Large Charter Bus, and more. Fill out the form to the right for an instant quote that is the most competitive in Sonoma, Napa, and the whole Bay Area.
Sonoma Limo Services
Discover the best way to travel around Sonoma, CA with our Luxury Party Bus Rental and Limousine Services for Wine & Beer Tours, Weddings & Funerals, Group Events, Corporate Events, Birthday Parties, Church Services, and Special Events of any kind.
Luxury Vehicle Services in Sonoma, CA
Sonoma County Best Luxury Vehicle Service

One of our most popular services is a luxurious Napa Valley Limo Trip and Sonoma Party Bus beer tours, if visiting the best IPA breweries and wine tasting in the world suits your fancy. We will make sure you and the your guests have the most pleasant experience with us and we will work hard at putting together itineraries that are tailored specifically to your requirements, so you don't have to worry about anything but enjoying a great time with the best Sonoma Limo company. Will that be a complimentary champaign or merlot with that luxury?

Your personalized Sonoma Wine Country tour starts with us, the vehicles are perfectly maintained and the rates are great. Whether you want to see the Napa Valley vineyards, or want a Winery Tour of Napa or Livermore Valley tasting room experience, our experienced staff are ready and eager to please. We will make sure that your day with us is the most memorable possible, and your professional chauffeur will point out the best spots in Sonoma, renowned Napa restaurants, and the best tasting rooms along the journey, bars, and IPA breweries, if that's your thing. Your exploration of the Napa Valley wine country will take you to some of the most well respected regions in world, when it comes to the finer things leave it to Sonoma Limo. Take a limo trip to San Francisco, rent a Sprinter Bus for the night and celebrate with friends on the way to the event in a Party Van (Party Bus) or luxury SUV escalade transport.

With so many incredible wineries and Michelin star restaurants in Sonoma and Napa, you'll have the best time with us, we know all the best destinations for tourists and locals. Almonds accompany wine, but nothing more than a Sonoma limousine, party bus, luxury escalade, or charming chauffeur to guide you through Napa Wine Country. With a glass of merlot, and tinted glass windows, in opulent style and luxury, there is no better way to experience wine country than with our Northern California limo service. We pride ourselves on our commitment to maintaining our top of the line vehicles and best limo service for every client no matter how large or small their needs may be. Our professional drivers, well mannered chauffeurs, and guides will do everything to make your trip the most enjoyable, comfortable, and satisfactory experience.


View All